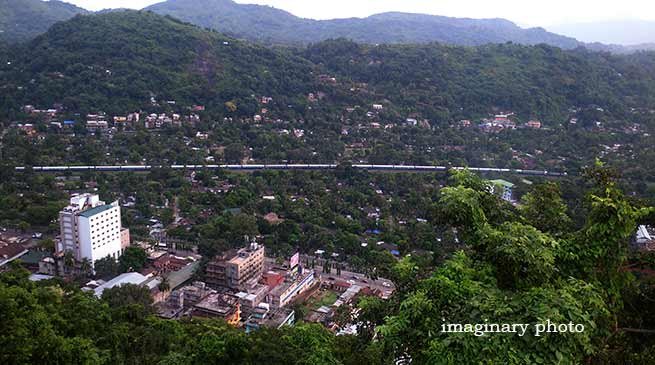 Itanagar
In a major boost to rail connectivity in the frontier state of Arunachal Pradesh, the Government of India has released an amount of Rs. 47.18 Crore to the Northeastern Frontier Railway (Construction) for progressing the survey work for three lines in the North East region including the Misamari – Tawang line. This was intimated through a DO letter dated November 10, 2017 by Defence Secretary Sanjay Mitra to Arunachal Pradesh Chief Secretary Satya Gopal.
Union Defence Minister Smt Nirmala Sitharaman along with a team of senior defence ministry officers including Mitra had held a high level meeting with Chief Minister Pema Khandu, MoS Home Kiren Rijjiju, Minister Land Management Nabam Rebia and senior state government officials headed by Chief Secretary Satya Gopal on November 4 last at Itanagar.
Amongst others, Sitharaman had assured release of requisite funds for conducting survey for laying the strategic railway line from Missamari (Assam) to Tawang.
Out of the released amount, the Indian Railways have incurred an expenditure of Rs. 55.73 lakh leaving a balance of Rs. 46.62 crore for progressing the working during 2017-18, Mitra informed.
The Defence Secretary while assuring Government of Arunachal Pradesh that there will be no funding constraints and necessary resources will be made available for work said that the Indian Railways have been requested to intimate exact requirement of additional fund during 2017-18.
 The Defence Minister is taking up the issue of early completion of the survey work separately with the Railway Minister, he added.