Itanagar
Arunachal Assembly passes 2 bill on Education and Agriculture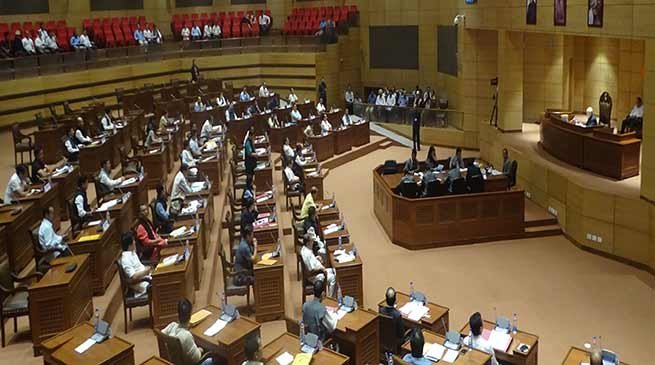 Itanagar
Arunachal Pradesh Legislative Assembly passed two Bill on Education and Agriculture.
By Manoj Singh 
Education Minister Honchun Ngandam moved the Kameng Professional and Technical University Arunachal Pradesh Bill, 2017 (amended), and Agriculture Minister Lowang moved the Arunachal Pradesh Agriculture Produce and livestock marketing (promotion and facilitation) Bill-2017 which were passed by the house with voice vote.
Both bills were introduced in the house and after deliberation by both the minister in favour of the bill regarding its requirement and technicality the house passed the bill.
Education Minister Ngandam after his deliberation on the merit of bill said that the said bill was introduced in the last session but it was referred to a Selected committee and after submission of its amended form was brought to the house for consideration.
On  the other hand Agriculture Minister Lowang said that to give freedom to the agriculturist to sell their produce across time and space to enhance transparency in trade operation and price settlement mechanism erupted of electronic and other innovation form of technology to promote emergence of multiple channels for competitive marketing, micro processing and agriculture export to encourage investment in developing in marketing infrastructure in state.
The Technical & Professional University is supposed to be established in Subu, Thriziono Circle of West Kameng District of the state.