Itanagar
Arunachal: Papum Pare police rescued three children from Yupia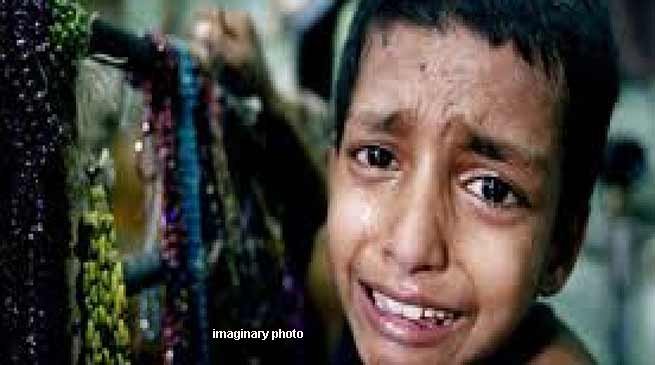 Itanagar
Papum Pare police rescued three children  who were kept as child labourers by a family residing at Yupia.
According to police an information was received from Takang Diging Centre Coordinator Child line Itanagar that "he had  received a call from Child line contact Centre Kolkata, a centralized call Centre for children in need of care and protection on 21/02/18 at 5.12 PM who informed about four minor children who were kept as child labourers and have been physically abused at one Miss Toko Neet in her quarter at TY-III colony near District Transport Officer Office Yupia. The ages of the children were reported to be within 3-10 years".
Accordingly, A police team  led by Inspector Banghang Tangzang,  OC PS Doimukh PS, with the help of Sri Ashok Sonam Labour Officer , Atom Sonam and  Taking  Digging NGO childline Itanagar  under the direction & supervision of  Tumme Amo SP Papum Pare (R) immediately rushed  to the quarter of Miss Toko Neet and rescued three minor children of Assam. Among rescued children  two are boys aged 7 & 3 years and a girl aged 6 years who were staying with Miss Toko Neet since one year.
Rescued children  handed over to the Labour Officer (HQ) Itanagar to keep them at Oju Mission Naharlagun, a  Child care Centre.
In the meantime Miss Toko Neet has been directed to bring the fourth child, a girl, from Yazali as she was taken there to stay with elder sister Of Miss Toko Neet some one week ago. No case registered so far.