Itanagar
Itanagar: SBI ATM vandalised by miscreants, case registered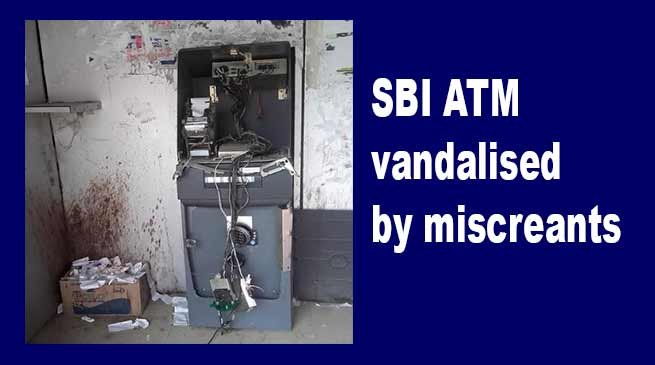 In an audacious robbery attempt, a group of miscreants vandalised an SBI ATM, located near the gate of of Dera Natung government college in Itanagar. 
---
Itanagar
A SBI ATM located near the entrance of Dera Natung government college (DNGC) here have been vandalised by the miscreants on Saturday.
SP Capital Tumme Amo inform that a case have been registered at Itanagar police station and investigation have been launched. Though there was no CCTV in the said ATM but by nearby CCTV footage it is suspected that three persons are involved in the vandalising of the said ATM and police is trying its effort to nab them,  SP added.