Itanagar
Itanagar: ITW under training of traffic management module at PTC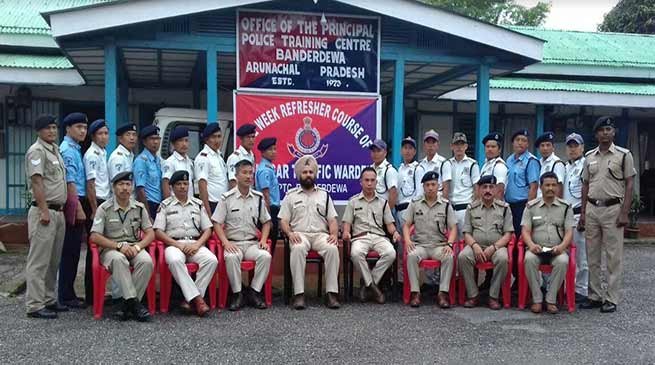 Itanagar
The Itanagar Traffic Warden (ITW) which is under the control of the Capital District Deputy Commissioner is undergoing week long 'Traffic management module' tanning programme at Police Training Centre (PTC) on batch wise.
Capital Superintendent of Police, Sagar Singh Kalsi when contacted said that the training programme was initiated as per direction of Director General of Police to make the ITW perfect and more acquainted with the traffic management and rules of law as well as fitness.
The programme which was started on batch of 20 ITW at a time so that the traffic on road at the time is not disturbed. There will be a total of 10 batch.
These ITW will be given training  for six days pertaining to physical exercise, maintaining of physical fitness, PT Drill, outdoor and indoor works relating to traffic management and MV rules while on 7th day there are test.
The programme is being undertaken with the them as per programme made supervision of Principal PTC Surender Choudhary, DSP Training Dusu Kaling and others.
Kalsi further said that if the traffic warden get the training sincerely they would serve the common people on road in maintain the traffic properly and the plan of DGP and Capital DC would be successful upto some extend.