Itanagar
BJP Minority Morcha visits Ayurveda Regional Research Institute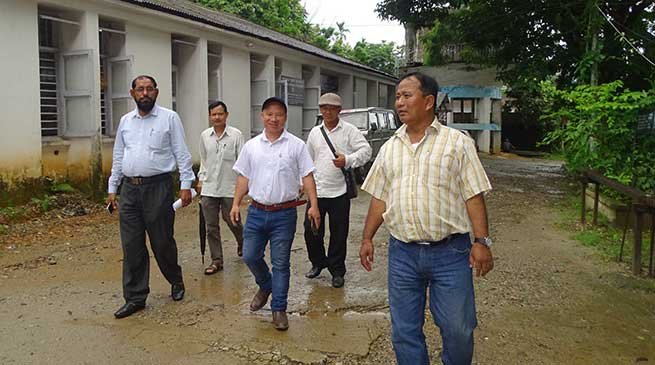 Itanagar
The team members of BJP Minority Morcha today visited the Regional Research Institute of Ayurveda, Itanagar and discussed various issue of the Institute cum Hospital.
The Minority Morcha state President  Loku Sono, Secretary N R Choudary, Upper Subansiri District President Talar Pigio meet Asstiant Director Dr. K.K. Brahma and other official of the institute and discussed various issues related with the completing construction of ongoing new building as soon as possible which is being undertaken by PWD Capital Division A and delay in construction which causing congestion in overall office establishment and works, construction of gate, approach road and boundary wall  at Institute and medicinal plant garden. Provision of continuous water supply and few other issue like construction of boundary all at garden site located at 6 kilo which is prone to encroachment and exploitation by outsiders.
The team members while appeal them to work in free and fair way for the over health service for the people of state and assured to take up all issues related at the appropriate label so that the the Institute may start IPD as is a demand of the local people of the capital.
While talking to arunachal24 Sono said that as the Ayurveda Institute one of the old health centre of the state capital established in the year 1979 and due to various reasons the IPD was closed last many years which need to be opened as present central government under Modiji rule the Ayurveda treatment is being given emphasis as one of best treatment which have no side affect. He said that he will meet Parliamentary Secretary (Health) and Minister (Health) soon and apprised about the state of affairs and even to Union Minister AYUSH for up gradation of the lone Regional label Ayurveda health institution which have 6 clinical centre at Bomdila, Seppa, Likabali, Pasignat, Namsai and Tezu and contributing n health sector of state