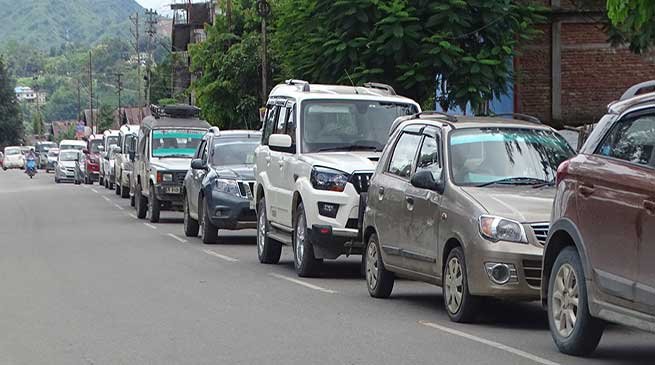 Itanagar
The biggest menace of the twin capital city of state is traffic and everybody want a respite .
The main problem with everybody is facing today in the twin capital city is the traffic menace. Wastage of time is a daily phenomena. Traffic jam is the order of the day. The twin city where traffic jam seen since morning 9 AM in the main through fare of Itanagar and Naharlagun town till late evening up to 6-7 PM.
Read this also- People experience biggest traffic jam ever before in Itanagar
Office goers have is to face lots of inconveniences in reaching their office timely and other works. What a horrible situation every day everyone is facing which is being expressed dismay of the traffic system and poor road condition as well as traffic sense and maintenance of traffic rules and regulation. Every one have to shoulder the responsibility equally so that we may get respite from the menace otherwise.
Someone say 'my god who will save our time' while some say that 'traffic rule achchha se paan nahi hota hai hamara Arunahcal me' while some say "hamara raasta ka haal ke vajah se humlog ko har dine aisa hi jhelna parta hai'.