Itanagar
Arunachal- State BJP Lodged Complain against Forged Latter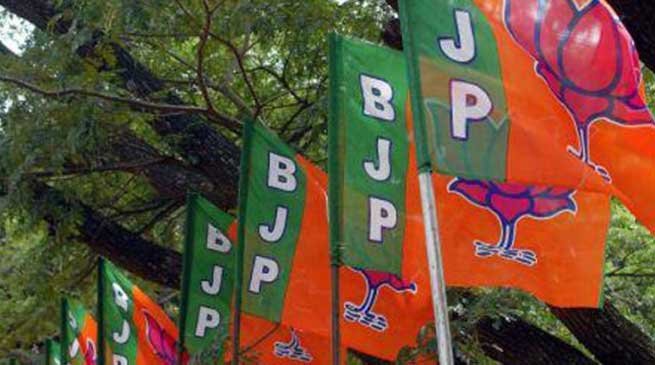 Itanagar 
The State BJP have lodged a complaint with Itanagar police Station against a forged latter circulating in the State .
The Arunachal state BJP strongly condemns the desperate and malicious intention in circulating a letter purportedly written by State President of BJP Tapir Gao while asserting that such mischievous and childish act won't bear any fruit.
'We have lodged complaint with Itanagar Police Station late this evening for necessary actions and requested for filing an FIR under relevant Act,' said state BJP General Secretary Jarpum Gamlin who asserted that Gao is currently out of station since March 2, 2017 and he has nothing to do with such stupid act.
Terming the failed act as cheap attempt to bring disrepute to Pema Khandu led BJP government which is ushering much needed stability after prolonged political instability, Gamlin said, 'In short span of time, Tapir Gao and Pema Khandu-Chowna Mein have forged a strong team bonding. They all share same vision for growth-development of Arunachal Pradesh and its people.'
'Imitation and forgery also requires high degree of class act,' said Gamlin while adding that whenever any communication in writing is made to our national leaders, state President Gao never uses the general letter pad as seen in the circulated letter. Also, letters to our national leaders, are never stamped with official seal as is seen in the purported letter, Gamlin added.
'These little instances are a total giveaway that the letter in question is false, forged and fabricated and desperate attempt by the losers ,' said Gamlin.