Itanagar
No Parking at Bank Tinali an eye wash, Massive awareness on traffic is required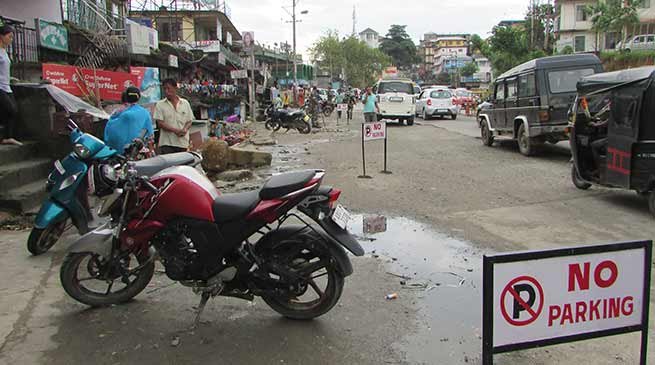 Itanagar
By Manoj Singh
Massive traffic awareness required either by the district administration or by the traffic police or by capital police.
Deputy Commissioner Capital Complex Prince Dhawan said that it is very unfortunate that the people do not obey traffic rule inspite lots of traffic awareness conducted by the administration from time to time. The awareness programme not only being done in road but even in various schools. Various NGOs have been doing so which have lots of importance and are required for safety and security of the commuters on the road and one of the such NGO "Capital Bhaichara Samity" is also doing.
SP Capital Sagar Singh Kalsi while talking to this daily said that the capital Police have been doing its best effort in regulating the traffic movement in capital complex but it would only be possible if the general public adhere the rule of traffic for their safety and even for security for other. He also said that so far hundreds of vehicles have been impounded and challaned and sent to court while an amount of more than 20 lakh have been raised from penalty within last six month.
He however warned to the traffic defaulters that few rules have been modified by the central government and it have more penalty and even defaulters will be punished as per different law of the traffic rules.
On "No parking" at Bank Tinali DC Capital said that despite traffic police and ITW deputed and even a section of CRPF for awareness and regulation of traffic movement and the LMV Parking shed have been made free for parking, he is deputing towing van to take action to the defaulters.