Itanagar
Arunachal: Police Dept needs to be accorded top priority after Health & Education- Chowna Mein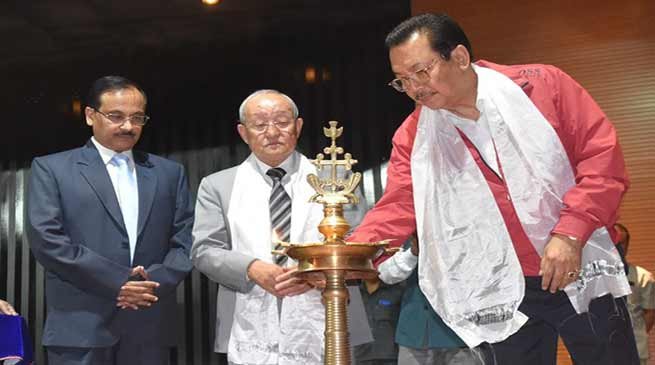 Police Department needs to be accorded top priority after Health & Education stated Dy CM, Chowna Mein.
---
Itanagar
Participating in the Seminar of Arunachal Pradesh Police on 'Challenges of Policing in Arunachal Pradesh', Deputy Chief Minister, Chowna Mein lauded the members of Arunachal Pradesh Police for their relentless efforts and performing to the expectations of the people by keeping the State safe, secure and peaceful despite the challenges of inadequate infrastructures and man power.
He said that the Police Department needs to be accorded top priority after Health & Education stating that no development can take place without a peaceful environment. He stressed on upgrading the Police Department with new vehicles for quick mobility and imparting training the police personnel to deal with the new forms and tactics of crimes emerging due to modern technology.
He urged the DGP to gear up the Intelligence Report System, improve the fitness level of the police personnel right from the Officers' rank by sending them in regular refresher courses and to maintain strict discipline among the armed police.
Citing Drug Menace a social evil, he said that police alone can not fight the menace but every responsible citizens, administration, bureaucrats, NGOs and Community as a whole must come together and wage a war against the drug menace. He further said that political will and administrative & bureaucratic wills are essential to bring the desired changes in the society.
He asked the DGP to prepare a policy from the outcome of the Seminar and recommend it to the State Govt for consideration in order to deal with the challenges faced by the Arunachal Pradesh Police in Policing.