Sports
Arunachal : Bomdila cricket premier league begins
ADVERTISEMENT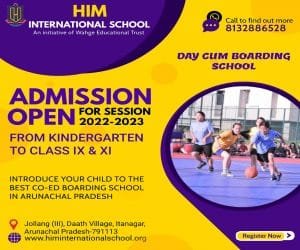 Bomdila
Sera youth welfare Association of west kameng District is organising 2nd edition of Bomdila cricket premier league from 27th March to 6th April 2018 under the chairmanship of Tenzin Dawa and secretaryship of Michael Dususow at Buddha stadium Bomdila.
District sports officer, Dorjee Tsering Dinglow has kickoff the opening match.  While addressing the players he advice , game is game, among the many participants only one team will emerge as winner,  sports will make our body healthy and strong so keep playing.
In this cricket premier league about twelve teams are participating,  wangho United 11, 91RCC, All Sartang students union, Thunder 11, Young boys, Dirang town club, , Taksar, Amitaba, Airtel 4g, Centre point , Bomdila Bar Association and Taxi 11 Bomdila.
First match of the tournament was played between 91Rcc and Wangho 11, 91 Rcc scored 106 runs in 20 overs and Wangho 11 scored 73 runs,  thus the consequences of match was 91RCC won the match.
Winner will be awarded cash prize of Rs 25,000. Runner up will be awarded cash prize of Rs 15,000.  Man of the series Rs 1000.  Highest wicket taker Rs 1000.  Highest scorer Rs 1000.