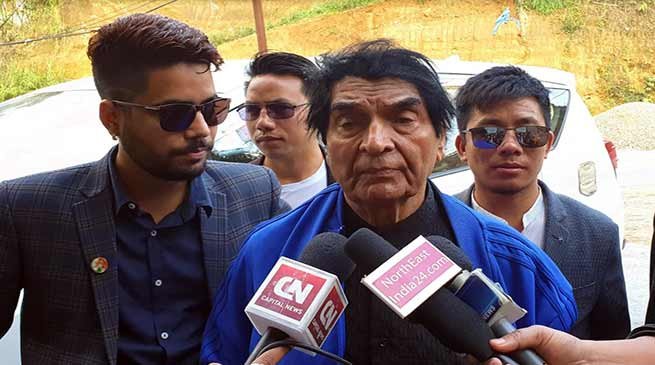 Film star Asrani arrived in Itanagar for Election campaign. Asrani will campaign for Former CM and INC candidate Nabam Tuki, who is fighting for both Parliament and Assembly seats.
---
Itanagar
Bolly wood star popularly known as Ashrani said I like Arunachal thats why I use to come oftenly.
Ashrani was speaking to media on his arrival to state during the election fervour. He said that I use to come to Arunachal Pradesh because I like the place and have attended several function in various parts of state. this visit is purely for election campaigning in favour of former Chief minister Nabam Tuki who is contesting for MP as well as MLA.
He said that I have my personal relation with former CM and my visit is purely for his campaigning and he will start his campaigning from Tuesday in Papum Pare district. Tuki is a visionary and due which I campaign for Nabam Tuki in 2014 also. Ashrani added.
Watch Video