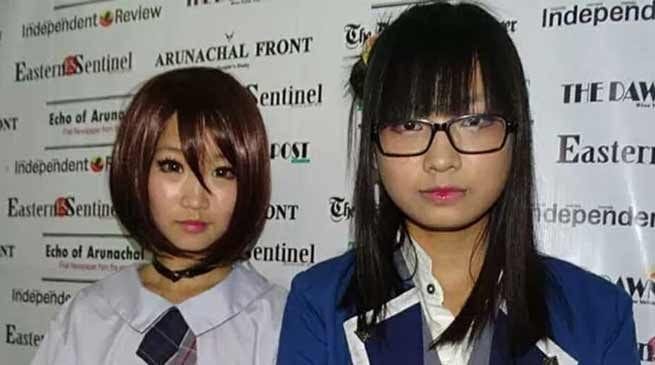 Itanagar
Arunachalee girls Miss Juno Pinggam who recently won the crown of Miss Itanagar contest and Miss Gichik Chichi all set to represent India in upcoming World Cosplay Summit which will be held from July 29 to August 6 next at Nagoya Japan, and showcase the Arunachal's tradition and culture.
During interaction with the media fraternity of the state at Arunachal Press Club (APC), Juno Pinggam a student of Dera Natung Government College (DNGC) informed that since 4 years Arunachal Cosplay Club is trying to promote the cosplay within the capital complex.
When enquire about from where she and her friend got inspiration of cosplay, Juno informed that cosplay is also a profession through which one can gain name and fame therefore ACB is trying to promote cosplay among the youths who are interested in developing their skills as makeup artist, photographer, model and fashion designer.
"This time we will be displaying the traditional and culture of Arunachal Pradesh at Japan through cosplay," said Juno adding that ACC is facing various hurdles in promoting cosplay in capital complex since people consider cosplay as a distraction for young youths of the state.
Miss Juno and her Chichi will be play as a Aka Hotaru and Aka Chii during the cosplay and both has already participated in many other cosplay competition like Delhi, Mumbai, Mizoram and Nagaland and have received various award and prizes representing Arunachal Pradesh and tribal tradition and culture.
She being unorganised contestant and said that we are organising ourselves and our registration process is also under process and would be done very soon, we are in need of support and blessing from government and seniors and appeal the government to support their move as both Gichik Chichi and Junu Pingam will be representing the state and country at world forum at Nagoia, Japan in July 25 where more than 32 country are participating.
She said that she both would try to compete with other contestants and would be a good experience for us to learn.