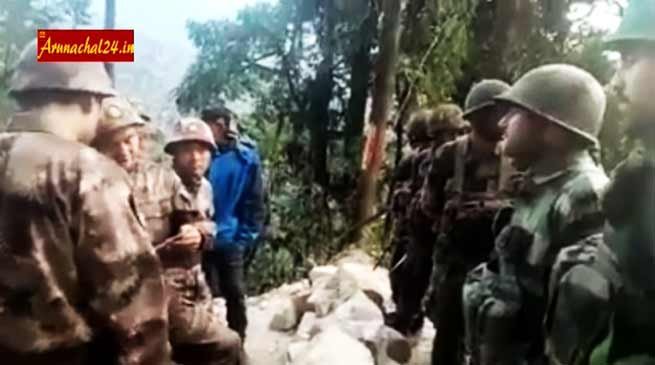 Itanagar
An another video clip of Chinese army goes viral in social media.  This video clip itself of a proof of  Chinese incursion in Tuting sector in Arunachal Pradesh.
In this video clip  you can listen " the  Indian Army team  are saying  that they wanted to peacefully resolve the issue"  .
However, the PLA team saying that they couldn't go back from the said position, unless and until they received orders from higher authorities.
Click and Watch Video