Itanagar
Liyir Karso- The Genius of Arunachal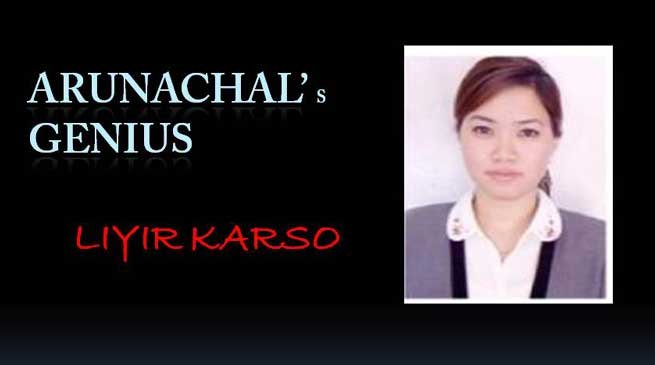 Itanagar
LIYIR KARSO an M.Phil. student of Department of History is selected for the prestigious sixth Albert Bates Lord Fellowship under the Memorandum of Understanding signed between Rajiv Gandhi University & University of Missouri, Columbia, USA.  She will be trained and oriented for advance research methods on Oral Traditions in the premier institute of Centre for Oral Traditions and Centre for e-Research in the University of Missouri and will also visit the libraries and museums during her stay in the States.
Liyir will be joining the Centre during the Fall Semester of the University in August  2017 to take up her fellowship assignment. She is selected among several aspiring candidates against her research proposal on "The Customary Laws of Arunachal Pradesh: A Historical Study of Traditional Galo Society."
Liyir is pursuing her Master of Philosophy(M.Phil.) programme in History under the Supervison of Prof. Tana Showren, in the department of History under Faculty of Social Sciences in RGU.
She is the daughter of Ragli Karso and Poge Karso of Doje Village under Bagra Administrative Circle, West Siang District, Arunachal Pradesh. While congratulating and heaping praises on Liyir's achievement, the Deputy Registrar (Academic) of RGU Dr. David Pertin said in a release that her selection from amongst hundreds of aspirants itself is a testimony of Rajiv Gandhi University's potentiality in the field of research and documentation at the global level.