Itanagar
Itanagar- Chief Minister Pema Khandu Signed the First e-file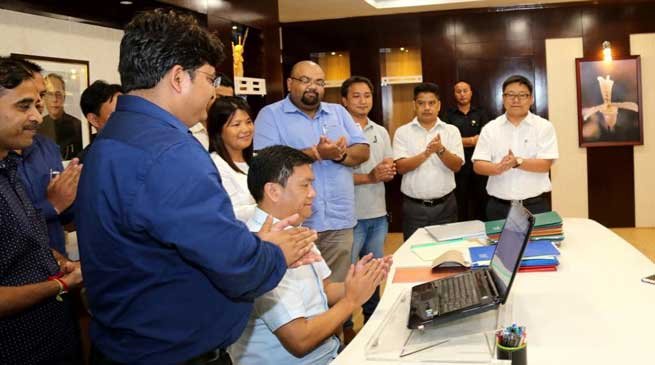 Itanagar
Arunachal Chief Minister Pema Khandu Signed the first e-file yesterday for implementation of e-Office or 'paperless office' initiative, which I had announced during my Independence Day speech. In the first phase, the department of IT, department of personnel and administrative reforms has been digitized. Similarly all other departments will be transformed to an e-office platform phase wise.
The move is aimed at improving the ease of governance and expediting the administrative process by shifting to paperless functioning mode in a time bound manner, which will result in saving money for the exchequer.
The initiative for e-office is as per the agenda for 'minimum government-maximum governance' in all government functioning towards achieving Prime Minister's vision for governance with accountability, transparency and innovation.