Arunachal
The Dalai Lama's Arunachal Visit, China Warns India for Serious Damage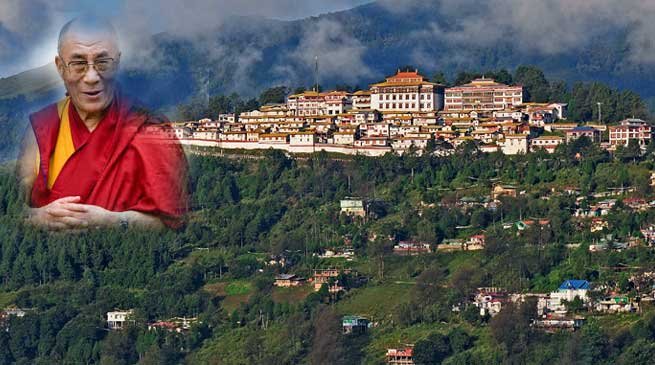 New Delhi
His Holiness the Dalai Lama is expected to visit Arunachal Pradesh from April 3 to 14 , but before that  China on Friday warned India of "serious damage" to the bilateral  relationship, if India allow Dalai Lama to visit Arunachal Pradesh. The Arunachal Pradesh CM met the Dalai Lama here in October last year and invited him to visit the state.
It must be mention here that the China always claiming the  Arunachal Pradesh as part of Tibet.  And it is not the first time China reacted . China always reacted strongly even India's prime minister has visit Arunachal Pradesh.
The Chinese Foreign Ministry in a media briefing on Friday warned India not to provide a platform to people indulging in anti-China separatist activities. "The Dalai clique has for a long time carried out anti-China separatist activities and on the issue of the China-India border has a history of disgraceful performances," spokesman Geng Shuang said. The Ministry of External Affairs, however, was quick to dismiss the Chinese objections and said India's stand on the issue was well known.
On the other hand India has Given its  Official node to the visit of the Dalai Lama. The official sanction is a clear indication that the Central government does not intend to conduct its Tibet policy in shadows. People familiar with the developments said India is now trying to use the Tibet card to push China into a corner as it regards many Chinese policies as being obstructionist.
This flare up comes in the background of claim made by Dai Bingguo, former Chinese Special Representative on the boundary dispute, that the border dispute between the two nations could be resolved, if India gave up claim over Tawang in Arunachal Pradesh, then the China will do same with Aksai Chin. How ever as the media reports India dismiss this claim.