Sports
NEUFC's Grassroots Football Festival ends successfully
ADVERTISEMENT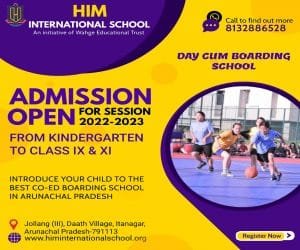 Naharlagun
NorthEast United FC paid its first ever visit to Arunachal Pradesh to conduct its grassroots programs on the 19th and 20th of May, 2017. The program was organised in conjunction with the Arunachal Pradesh Football Association and Yuva Arunachal at the Rajiv Gandhi Stadium in Naharlagun.
Approximately 240 children turned up for the two day event which saw NEUFC's Coaches taking the participants through a series of drills and courses. Club Owner John Abraham was visibly pleased at the first step taken towards reaching out to the state. "I am very happy to know that we have touched Arunachal Pradesh via our Grassroots programs and we will ensure that we intensify our efforts to reach out to an even larger talent base in the coming future and provide everyone with an opportunity to one day play for NorthEast United FC."
Kipa Ajay, Secretary, Arunachal Pradesh Football Association appreciated NEUFC's initiative to reach out to younger budding football talents in the state while Chombay Kee, President, Yuva Arunachal thanked NEUFC for instilling new hope amongst the youths of Arunachal for future football scenario. 'Northeast states specially Arunachal Pradesh is a gold mine of football talents which has to be nurtured and explored', he added.