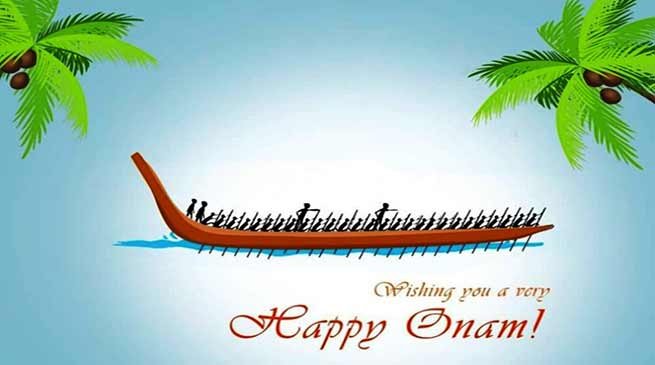 Governor  B.D. Mishra and Chief Minister Pema Khandu greeted Keralities all over the world on the occasion of Onam, the harvest festival.
---
 Itanagar
The Governor of Arunachal Pradesh Brig. (Dr.) B.D. Mishra (Retd.) has extended his warm greetings to the people of Arunachal Pradesh in general and all fellow brethren from the God's own land, Kerala, in particular on the auspicious occasion of Onam. He expressed hope that the festival will bring peace and prosperity galore to one and all.
In his message, the Governor said that Onam, the thanksgiving festival of the harvest season is celebrated with traditional gaiety and enthusiasm.
On this pious occasion, I join my fellow citizens of Arunachal Pradesh in extending our good wishes to the people of Kerala and pray to Almighty to give them enough strength to withstand and overcome the challenges confronting them due to the unprecedented devastating heavy rains and floods, the Governor said, while wishing that this year's Onam brings amity and prosperity for all.
Chief Minister Pema Khandu has conveyed his greetings to the people on occasion of Onam, celebrated to mark the harvest season depicting the end of monsoons, by the people of Kerala.
The festival celebrates the homecoming of Asura King Mahabali from Patal Lok, whose era was considered the golden time of Kerala.
"Despite the troubled times being faced by our Malayalee brethren in Kerala due to floods, here's sincere wishes and prayers from Arunachal Pradesh on occasion of Onam," said Khandu in a message here this evening.
The Chief Minister expressed hope that the festival would mark a new beginning of rebuilding life in Kerala as flood waters recede.
"May this Onam usher in a new chapter and a brighter future for our friends in Kerala," Khandu added.
It may be noted that the Chief Minister had announced a sum of Rs 3 crore from Chief Minister's Relief Fund as immediate assistance for relief and rehabilitation of Kerala flood victims.