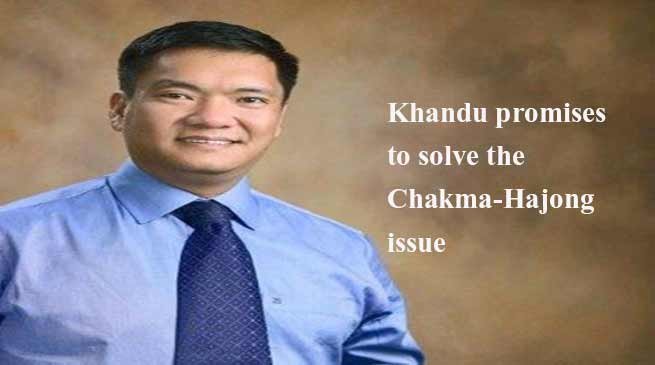 Namsai
The Chief minister Pema Khandu promised to solve the Chakma Hajong issue rather than to keep it pending while he was addressing the inaugural function of district secretariat  building at Namsai on Thursday.
It must be mentioned here that  Namsai  is one of the districts  facing with the Chakma-Hajong Issue. The good thing is that the Chief Minister has promised to solve it rather than to keep it pending.
He said the issue is like a cancer, the more we delay, the more it will prove dangerous for us in the future.
He said the government is there to solve the problems of the people and not run away from it. "We have a team, which is dedicated and determined to solve and issue and work for the people. All we need is your cooperation", said the Chief Minister.