Arunachal
SSA Teachers taken out a Massive Rally in Itanagar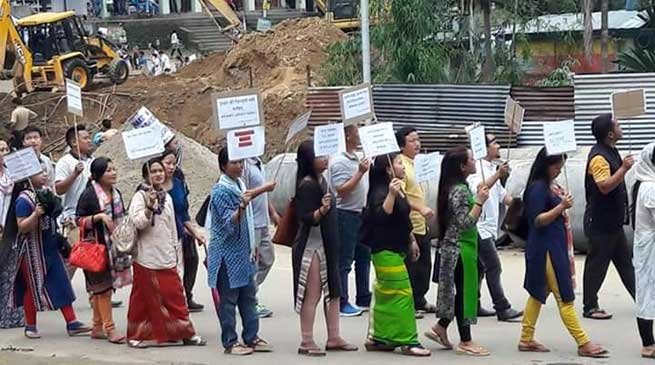 Itanagar
Today a massive rally was taken out by SSA teachers under d banner of AASSATA in Itanagar in support of their three points demands.  Thousands of SSA teachers participated in this  rally from across the state.
According to a spokes person of the Association  It was the first phase of protest against the  state govt. The second phase would be resume with a three days peaceful dharna in front of state secretariat from 23-25 May 2016 next. The three points of demands are :–
Release d SSA salary in regular basis.
Full implementation RTE norms.