Itanagar
Itanagar: unemployment, L&O, traffic jam are my election agenda- Techi Tolu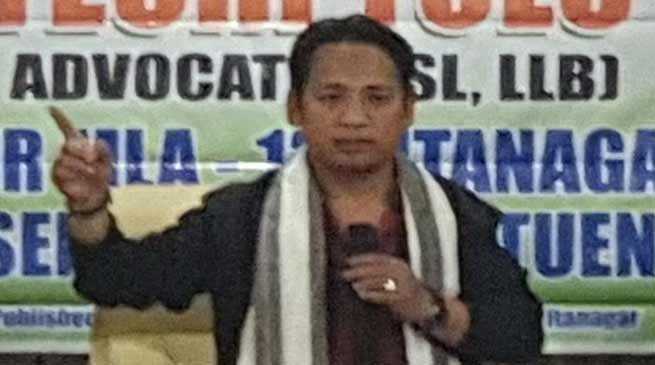 NPP candidate from Itanagar Techi Tolu went to public with agenda to solve unemployment, law and order and traffic jam issue of capital complex.
---
Itanagar
Itanagar assembly constituency National Peoples Party (NPP) candidate Techi Tolu Tara called on the people of the capital to refrain from practising clan-based politics and choose the right leader.
Addressing the issue of probable splitting of votes with sitting MLA Techi Kaso, the former Zilla Parishad Member of I-Borum said, "Itanagar belongs to everyone. We should be talking about leadership rather than clan politics.
While he refrained from taking direct hits at any of his opponents, Tolu pointed out that "the pace of development in the capital was going slower than it should."
Speaking to reporters here on Tuesday, Tolu noted that it was necessary to take up the matter of unemployment seriously to put an end to law and order issues including traffic jam and various other issue of general public.
He said that unemployment was a "burning topic," and that many educated unemployed youths either resort to criminal activities or menial work for self-sustenance.
"Itanagar is a city of dreams for youths from all over the state, and they want to be accommodated here. We need to address the issue of unemployment," he said while emphasising on regulating prices in the capital.