Itanagar
Arunachal: NGOs conduct Door-to-Door IEC Campaign on Solid Waste Management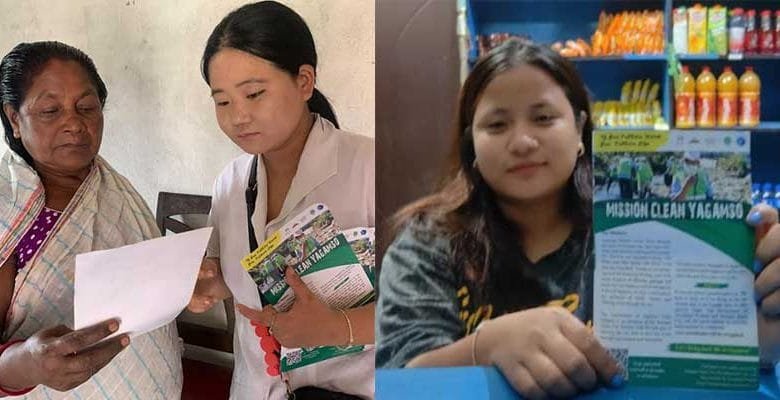 ITANAGAR-    In a joint effort to address the growing concerns of solid waste management and promoting responsible household garbage disposal, NGOs-Youth Mission for Clean River and Abralow Memorial Multipurpose Society, with the support of Itanagar Smart City Development Corporation Limited (ISCDCL), conducted an extensive Information Education Communication (IEC) campaign in various localities across Itanagar.
The primary objective of the campaign, carried out on Thursday at Kime Pakka colony, Abotani colony, and Chandranagar area was to raise awareness among local residents and shopkeepers about the significance of proper waste disposal practices.
Also Red- NGOs, College NSS Unit jointly clean Yagamso River on World Rivers Day
The campaign conveyed key messages, including the importance of waste segregation, proper waste disposal methods, hazardous waste awareness, the significance of community participation, understanding the environmental impact of improper waste disposal, and integration with smart city initiatives.
Field workers highlighted the adverse effects of improper waste disposal on the environment, emphasizing the need for collective responsibility.
Also Read- Youths unite to clean Yagamso River on Indigenous People's Day
"We believe that education and awareness are essential in bringing about positive change in waste management practices within the city.
Through this IEC campaign, we aim to empower residents with knowledge and tools to make a significant impact on Itanagar's environmental landscape," YMCR said in a release.