North East
Aaranyak promotes local cuisine to win community support for coexistence with elephants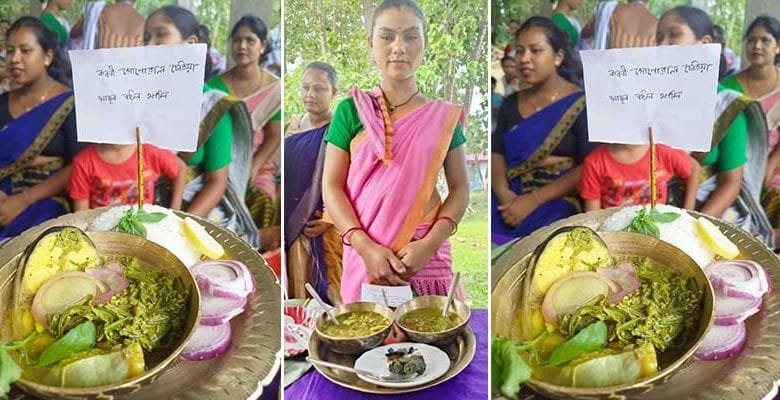 DIBRUGARH-   Aaranyak as part of the sustained efforts for facilitating human elephant coexistence with community support organised a cooking contest-cum-awareness programme at Lebangkula, Joypore in Dibrugarh district of Assam last week.
The programme was meant for local women, and was organised with the objective to facilitate preservation and promotion of local cuisines among the masses as well as to provide sustainable income opportunities for these women affected by the human elephant conflict (HEC).
Seventeen women participated in the event on September 23 by cooking a range of healthy and nutritious local dishes in presence of over 55 community members.
Chayarani Mech of Jeypore Forest Range and Subhas Chandra Rabha of Aaranyak judged the cooking contest.
The event was also attended by Rajib Gogoi, Manuj Gogoi, Anganwadi workers of Tantipather – 2 / Lebangkula – 1, Dilip Gogoi, President of Dehing Patkai Yuva Sangha, Gubin Gogoi, village head of Tanti Pather. The event was coordinated by the Aaranyak's team working in eastern Assam as part of the human elephant coexistence initiative of Aaranyak and British Asian Trust, in collaboration with Assam Forest Department, and with Darwin Initiative support.