Itanagar
Zenith Sangma convene meeting with APCC office bearers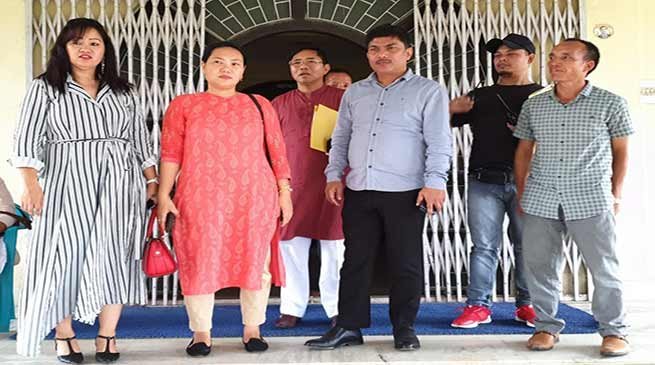 AICC secretary Zenith Sangma convene meeting with APCC office bearers. discussed poor performance of party in election.
---
Itanagar
All India Congress Committee (AICC) Secretary Incharge (Arunachal Pradesh) Zenith Sangma today convene day long marathon meeting with various frontal wings of the APCC here at Rajiv Gandhi Bhawan.
The meeting was held after the completion of assembly and parliamentary election held simultaneously recently where the congress beg only four seat with Nabam Tuki from Sagalee, Ninong Ering from Pasighat West, Lombo Tayeng from Mebo and Wanglin Lowangdong from Borduria-Bogapani assembly constituency. and also on the poor performance of the party.
Informing this Sangma said that it was felt necessary to have a sitting of all the frontal wings including the parent organisation of the party to sit and discuss and retrospect our self the shortfall and other issue confronting the party.
Sangma said that congress is an old party and there are ups and down and time will say. We do not compare with other party, the election process is over. We have just collected information from all wings of the party and will inform the high command. He said.
When his attention was drawn toward the submission of resignation of APCC President Takam Sanjoy to AICC on moral responsibility on the ground of poor performance of the party in the recent concluded election, Sangma said it is upto the high command to take a note., every discussion in the meeting could not be revealed as of now. Sangma added.