Itanagar
Itanagar: Felix holds "Janata Darbar " on every Saturday for his constituency's people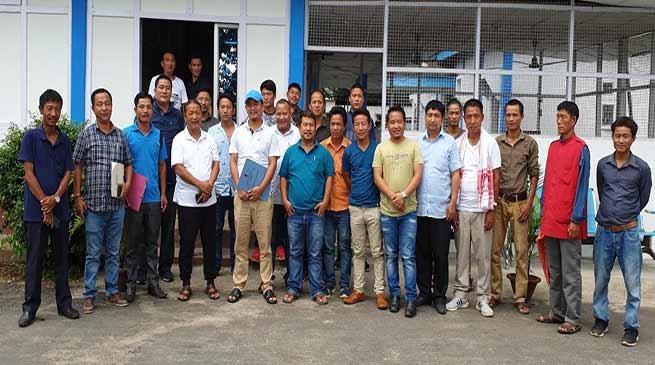 Joram-Koloriang road which was flagged off recently has been halted due to monsoon, but works will be resume soon after monsoon season- Bamang Felix
---
Itanagar
Home Minister Bamang Felix who is also the local MLA of Nyapin assembly Constituency, holds a 'janta darbar' on every Saturday  at his official residence here to meet people of his constituency. At least more than 300 hundreds people personally met the local MLA today and presented their problems and discussed various public grievances.
"In a week, I devote 5 days for the people of the state and carry out my office works. But on every Saturday I take out time for the people of my constituency to listen their grievances and requests," added Felix.
Meanwhile, he said that any government plans and policies should come from grassroots level. "I have  constituted 'village committee' who will make a plan to how they want their village to be in the next five years' he informed.
He also informed that all 36 anchal segments under Nyabin Constituency have submitted reports on what kinds of policies and works that need to be undertaken in the next five years.
Watch Video
"Likewise I have asked the officers and intellectuals of my constituency to drop suggestion for the welfare of the constituency. Many have suggested ideas to make the constituency," said Felix adding that active participation from public is a key in making any place a better place.
Speaking on the development under his constituency, he said that Nyapin Constituency will be a hub for education soon stating educational sector is one area he is focusing on apart from various necessary developmental activities.
He also said that Joram-Koloriang road which was flagged off recently has been halted due to monsoon, but assured that works will be resume straight away soon after monsoon season. He added that the road will be fully completed likely by year 2022.