Arunachal
I will fulfil my commitment to Government College, Yachuli- Likha Saaya
ADVERTISEMENT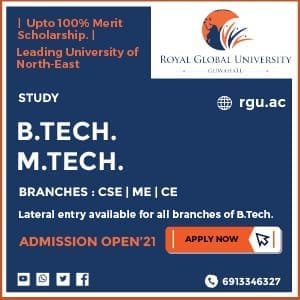 Yachuli
The XIth Annual day celebration of the Government College, Yachuli concluded with lots of enthusiasm among the students of the college for the next year celebration and preparation for the further educational atmosphere of the college.
Addressing the valedictory function Parliamentary Secretary Transport and local MLA Likha Saaya said that  I shall fulfil my commitment for the Government College Yachuli.  it is the age of technology but wasting of time in mobile will yield no fruit as it is the time to get a quality education and come down to the expectation of the parents. He advices for proper use of time in life which never come back and said that 'time and tide wait for none"
Saaya said that these days many students and youths are involved and indulging in drugs which would affect the health and damaged the education scenario of college and appeal them to take a pledge to avoid any indulgence in drugs and alcoholic actives from today onwards.
Appealing the students to concentrate in education and academic activities apart of co-cooler activates so as to have a clear objective of life to serve the society and state as a whole and maintain good health with a sound mind.
Passing in examination will not yield any motive but to have a concrete plan for future will held the family and parents a proud and appeal to study well for a quality education.
He also suggested the faculty to maintain discipline and careful and referred them as driver of vehicle to carry the bright future of the students.
Referring to the two point memorandum Saaya said that very soon he would take up the matter for construction of boundary wall with the Education department,  He announced a sum of Rupees 15 lakh for Rostrum/auditorium construction in the campus.
My commitment is being fulfilled as the road to the college is being constructed and soon it would be competed and said ' I shall stand for the education up-liftmen in the Yachuli'  Saaya added.
Guest of Honour ASM Chairperson Yachuli Joram Elu appreciated the sincerity of the college fraternity and appeal the students them to devote and dedicate in studies. He appeal not to use alcohol and other drugs substances.
GCY Principal Dr. Techi Upen Tara while welcoming the guests and students on the occasion said that education is temple of learning and appeal the students to concentrate in educational activities devotion and dedication for success. And better life.
GCY Students Union General Secretary Koj Damn on the occasion submitted a memorandum demanding for Boundary wall around college campus to prevent land encroachment, construction of auditorium in college campus.
ADC Incharge Tana Yaho, Principal John Bosco Father Subastin Fransis, Yazali MO Dr. Tassar Tania, Students Union Advisor Nabam Tabang, PRI members among others were present on the occasion.
Several cultural programme and extravaganza mark the conclusion of the valedictory function before the prizes for the various cultural, sporting, literary and other competition which were held from October 28 to till date were given away by the dignitaries.
Arabian House become the Champion House, In Cricket Caspian House remain winner. In Volleyball both girls and boys category Tasman House remain winner. In football girls category Tasman House win while in boys category Caspian House win the match, Tug of War won by Arabian House in girls category while  Caspian House win by boys.
Kago Taku win best football players (Boys) while Joram Ato won in girls, Taba Tath declared best cricketer and men of the match. Mai Lalo in literary, Yowa Yania become best cultural participant.
Among other Kina Tatum win best volleyball player award (Boys) and  Taba Yap in girls. Best Worker (Boy) Donik Tach (girl) Laa Yayi, Taba Tath win the award of best athletic Boys while Joram Ato in girls category.