Itanagar
Adopt Concept of Athiti Devo Bhawa to promote Tourism- Khandu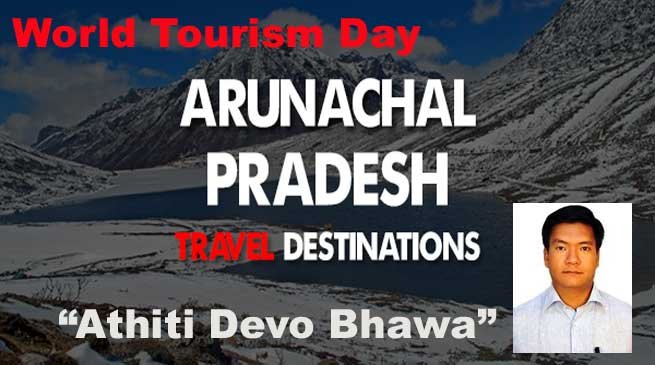 Itanagar
Chief Minister Pema Khandu greeted on the eve of World Tourism Day.In his message, the Chief Minister said, "On the occasion of World Tourism Day, I appeal the people to promote 'tourism friendly environment' in the state and to adopt 'good behaviour'.
The government alone cannot sell the idea of 'Brand Arunachal' without people as its core component. Therefore people's proactive participation is must to create a good image of our state to the outside world. I urge the people to adopt government of India promoted concept of "Athiti Devo Bhawa" to make tourism a success story in our state.
In our pursuit to promote tourism and to encourage tourism entrepreneurs, the state government has extended subsidy loan to 52 beneficiaries recently under Chief Minister Paryatan Vikas Yojana, for setting up of patisserie, food court, home stay and purchase of adventure equipment.
Also for promotion of tourism in the state, the state government is giving high priority to connectivity. With completion of Trans-Arunachal highway and the dual use of Advance Landing Ground (ALG) for civilian and defence use, the state will soon see boost of tourist inflow in the state.
Arunachal with its rich natural beauty and diverse culture can become a top tourist destination. For that to achieve, we have to start planting our seeds today to reap rich benefits tomorrow. So I call upon the people of the state to let us join hands and work together for the success of 'Brand Arunachal'.