Arunachal
Yana to Organise North East India Fashion Week in Itanagar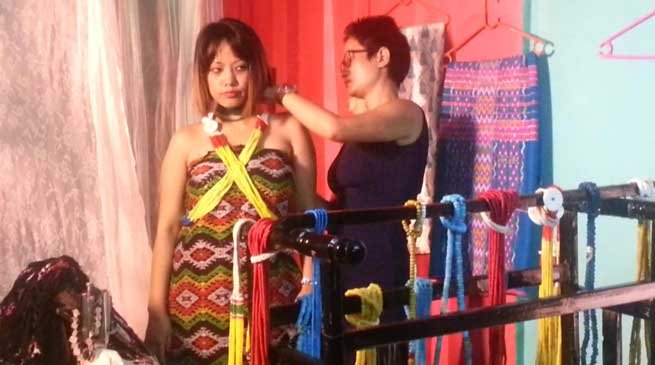 Itanagar
The Famous Faishon Designer Yana Ngoba would organise the second edition  of the North East India Fashion week in Itanagr, the Capital city of Arunachal Pradesh  very soon . Apparel featuring traditional designs and ethnic attires of the various north eastern tribes will be the highlights of this event. Eminent fashion designers from all over the north east will be a part of this event including Latabik Changthu from Mizoram, Ontigong Kichu from Nagaland and Rupert W. Linra from Meghalaya
The event is being organised by Yana Ngoba, an eminent fashion designer from Arunachal Pradesh. Yana is among the few designers from this region who work with local talent to produce ethnic garments fit for the 21st century. Yana believes that talent in the field of garment making can be found even in the most remote part of the North east and it is important that their talent is brought into the global limelight.
Yana, who has also organised a fashion show in London says that fashion weeks organised in India usually showcase western attire and influences but on the other hand, NEIFW will only showcase traditional attire of the various tribes of the north east.
Yana's fashion show will feature models hailing from the region exclusively as she believes that models from this region will do full justice to the traditional attire that will be showcased in the fashion show. Among the 40 participant is "Life of Pi" star Adil Hussain hailing from Assam who will also be one of the showstoppers. He is also the event's Brand Ambassador. Other showstoppers in the event include former Mister India International contestant Opang Jamir hailing from Nagaland who will also choreograph the event.
Yana also expressed gratitude towards the Arunachal Pradesh state Government's assistance and said that Arunachal CM Pema Khandu is happy with the work that she is doing.