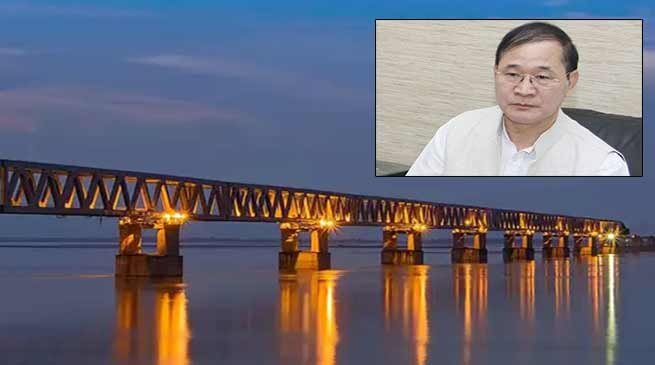 Former CM of Arunachal Pradesh Nabam Tuki appeal the PM Modi to defer Bogibeel bridge inauguration on Dec 25.
---
Itanagar
Former Chief Minister and senior congress leader of state Nabam Tuki  have requested the Prime Minister Narendra Modi to defer the date  of inauguration of Bogibeel bridge to be inaugurated on December 25.
In a letter addressed to Prime Minister, Tuki said that 'we are aware of that you will be inaugurating the historic Bogibeel bridge over mighty river Brahamaputra on December 25 as the day December 25 is Charismas which is one of the important festivals of Christian community' and requested the defer the date of inauguration to other date as large numbers of will be deprived of participation if the inauguration is done on December 25.
While congratulating PM Modi on completion of the historic bridge which is of strategic and economic importance to this region. The bridge will be a boon to the people of Assam and Arunachal Pradesh and people from Christian community may not be able to take part owing to celebration in Christmas festival in big way in the region and requested to defer the date of inauguration which will enable all section of people of region to witness the historic event.