National
PM Modi Inaugurate Make In India week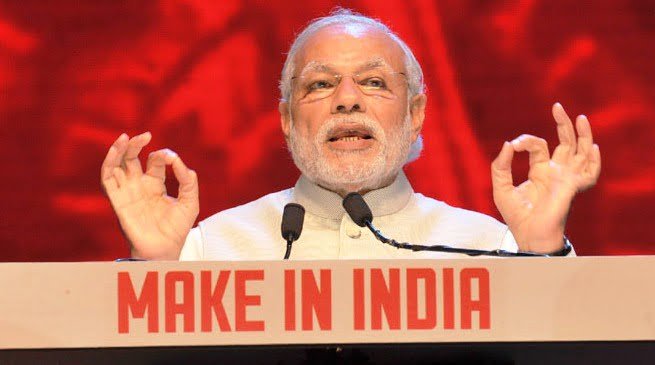 Mumbai
Make in India Week – a glitzy, week-long programme to showcase India as a preferred manufacturing destination was launched in Mumbai this evening by Prime Minister Narendra Modi. In the uncertain worldwide economic environment, the Prime Minister said India was the right place to invest.
Addressing to the inaugural function  PM Modi said, "We want to present to the world the enormous opportunities that India presents.This is the best time to be in India, even better to 'Make in India'."
Bilateral talks with Sweden, Finland and Poland
After inaugurating the Make in India Centre Expo in Mumbai today, Prime Minister Shri Narendra Modi held bilateral talks with the Prime Ministers of Sweden and Finland and Deputy Prime Minister of Poland.
In his talks with his Swedish counterpart Mr.Stefan Lofven, Prime Minister Mr. Narendra Modi lauded Sweden as a significant participant under the Make in India initiative. He invited Swedish companies to forge partnerships in the fields of defence, electronic goods, medical equipment etc.
During his interaction with the Finnish Prime Minister Mr. Juha Sipila, Shri Narendra Modi invited Finland's active participation in engineering, power plants, biotech and innovation. Putting technology to good use, the two Prime Ministers tele-inaugurated the new state-of-the-art manufacturing unit of Trivitron Healthcare in Chennai.
Prime Minister Shri Narendra Modi recalled long association of his home state Gujarat with Poland through Jamnagar during his bilateral talks with the Deputy Prime Minister Dr. Piotr Glinski. Shri Modi discussed areas of cooperation in food processing, clean energy and transportation sectors.