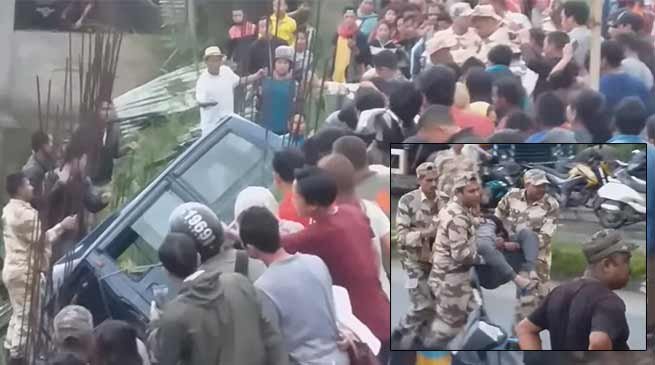 3 people injured in a school accident near Gohpur market on Friday.  injured persons taken to hospital, for treatment and stated to be safe. 
---
Itanagar
A school Van of  Homey Day Care, Chandannagar Maruti Van meet with an accident near Gohpur Market while negotiating the turning lost control and skidded off the road.
Itanagar SDPO Dekio Gumja inform that the school Van meet with an accident near Gopur Market at around 4 PM wherein three occupants of the vehicle were trapped inside. With the help of ITBP and police personnel and other locals they were retrieved from the ill fated vehicle. All three person received injuries in the accident, all  of them were taken to RK Mission for treatment and stated to be safe.
The vehicle was coming after dropping the students to their home and accident occurred while on it way back to school. Since MVI checking is not done so mechanical reason would not be known. Over speed, slippery road and loss of concentration by driver from road may the reason as the Van skidded of the road. SDPO added.
He further inform that the three victim which include a teacher, a student and the driver.
However the school management committee have thanks and appreciated the help extended by the local police headed by SDPO Dekio Gumja, ITBP personnel and other local on the spot.