National
Festival of Innovations begins at Rashtrpati Bhawan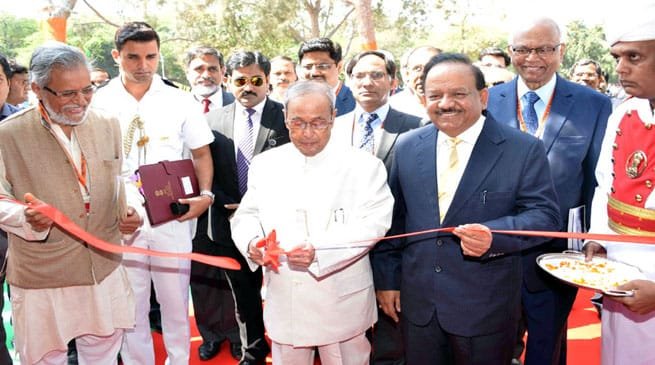 New Delhi
The week-long festival of Innovations begins in Rashtrapati Bhavan from today. The President of India, Pranab Mukherjee inaugurated the exhibition.
Mr Mukherjee after inaugurating the exhibition visited every stall and minutely examined the items at display. He also showed keen interest in the functioning of various products.
A total of 65 grassroots innovations are part of this Exhibition. The Festival is being organised by Rashtrapati Bhavan in collaboration with NIF. 
The highlights of the festival are anti-molestation device worn on wrist, alert switch in bus and auto rickshaw for the safety of women, posture correcting chair, rain water syringe for water conservation, simple flushing mechanism for public urinals, foot operated page turning device for differently abled, height adjustable wash basin, and many more.
The festival will witness a number of exhibitions, roundtable discussions on different topics related to innovations with national and international participation, a meeting of Innovation Clubs set up in institutions of higher education across the country, a workshop for children and a hackathon to develop applications useful to society among others.
The Exhibition of Innovations will remain open between 10 am to 5 pm  from March 12-19, 2016 for the public. All visitors to the Mughal Gardens will be able to visit the Exhibition.