North East
BSF Seized 312 Cattle Heads from Dhubri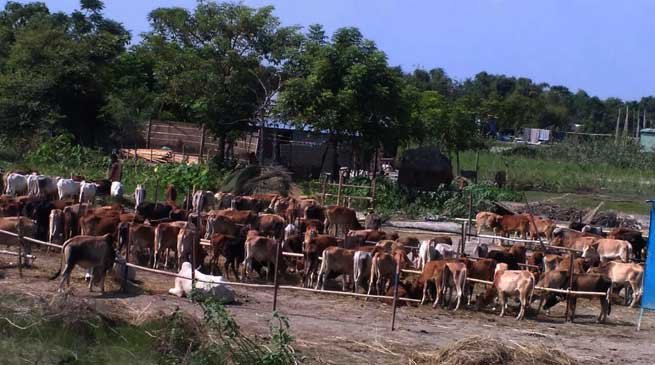 Dhubri
Troops of Border Security Force deployed under Guwahati Frontier in Dhubri have seized large numbers of cattle heads meant for smuggling to Bangladesh on the intervening night of 23th & 24th  Aug 2016.
312 cattle heads worth Rs. 24,25,800/- (appx) were seized yesterday from cattle smugglers on the Indo-Bangladesh border by BSF troops, deployed in the riverine border of Dhubri.
BSF troops are always alert to issue of trans-border crimes and illegal infiltration and are making all out efforts to prevent commission of illegal crimes.
Read this Also: BSF Seizes Huge Herd of Cattle at Bangladesh Border