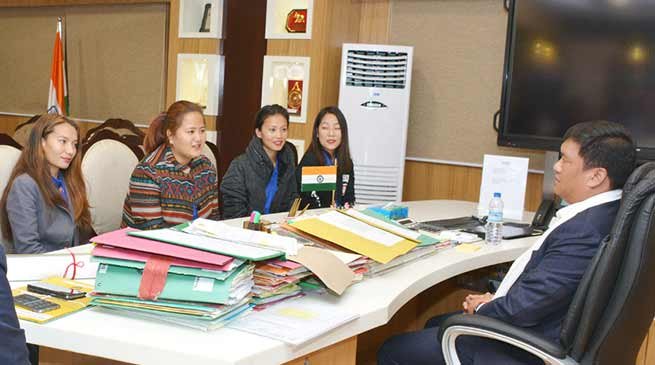 Itanagar
Chief Minister Pema Khandu today acknowledge the hardship faced by the team members of United Charity (NGO) of Arunachal Pradesh,  and also recognised their dedication in the service of the society in state.
The United Charity members meet Chief Minister Pema Khandu who were invited for the interaction at his office chamber today.
Khandu after interaction and discussion about the several charity being done by the NGO assured to contribute the sum of rupees 500000/-(Five Lakh) & one vehicle for the charity purpose.
Khandu also advice the team members to continue the works for the noble causes  with more zeal and appreciated the selfless efforts by the NGO and said  "Service to man is service to god".
The chief minister wrote in his time line " The United Charity by giving service to needy people are also helping themselves by becoming a better human being. In being part of their missionary zeal, I have assured help of Rs 5 lakhs and a four-wheeler vehicle. My best wishes and may you all be always guided by noble thoughts!
United Charity was formed in the year of 2014 & since then we are working for the betterment of society. Charity is specifically working in health & education sector.  they also gave a free cost of tuition.