North East
Arms and Ammunition recovered from Jungle in Mizoram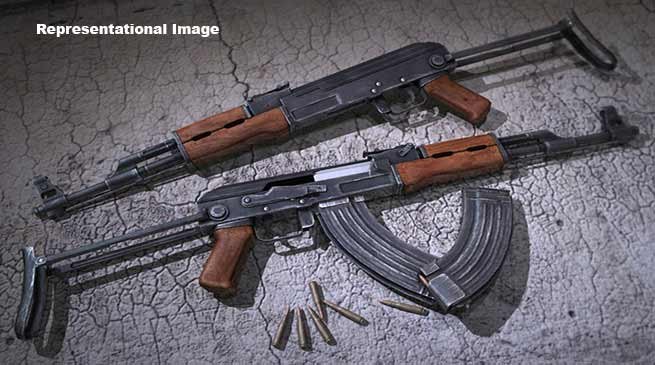 Aizwal
A huge cache of arms and ammunition recovered by security forces from a hut inside a jungle near Sabualtlang village in Lawngtlai district of Mizoram, a police report said today.
Two AK-47 assault rifles, one 1.9 mm carbine, one 1.22 rifle, 14 magazines of different kinds of guns, 674 rounds of live ammunition and 36 detonators, are among the recovered arms and ammunitions.
Police also recovered two sets of wireless equipment and a compass.
The operation was jointly launched by Mizoram police and Assam Rifles on Wednesday, the report said.