ADVERTISEMENT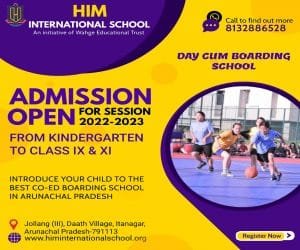 When we reached Bumla-Pass , 37 Km from Tawang, " we feel that we were in heaven, no mobile network, no artificial things, only snow covered mountain and silence is the surrounding .
---
TAWANG- The heaven on the Earth- My Travel Diary on the occasion of Buddha Purnima By Gobind Saraf
We were planning for a short vacation for the upcoming Bihu Holidays in January' 2019.  We first planned to visit Mechuka ( Arunachal Pradesh ) and booked our tickets but changed our mind and planned for Tawang instead.
I always wanted to visit Tawang  because I've heard about it's natural beauty,  snow covered mountains, falls but due to poor roads and long journey it was a big hurdle.  However this time,  I planned to visit Tawang with my friends . I booked hotels and applied for inner land permit ( ILP ) in advance to avoid last minute problems.
At last on 10th of January, we started our journey for Tawang. We decided to travel by a Tempo Traveller. We were in total 17 people including 7 kids.
We first reached Bhalukpong at around 2 am. on 11th. The cold weather and chilling winds welcome us at Bhalukpong which is the entry point of Arunachal Pradesh.
Located at a height of about 3048m, is known for many important and beautiful monasteries and is famous as the birth place of Dalai Lama.The beautiful town of Tawang, also pronounced as Dawang has many sceneries to make your trip a picturesque one. However, what begins to define the area is its significance for Buddhist monks. Tawang is the place to go for monasteries, with the Tawang Monastery being the most popular one and extremely sacred for the Buddhists. Tawang is a place which will flatter you with its natural beauty wrapped in the scent of spirituality. The beautiful orchid sanctuary and the Tipi Orchid Sanctuary is also an ideal place for your list of places to visit. Along with this one can have their taste buds to have an experience of Tawang by indulging into the area's unique cuisine.—–Editor's Note 
The next morning we left for Dirang and reached there by around 4 pm. Here we stayed in hotel " Norphel Retreat" which is one of the best hotels in this area.   Here i got a chance to eat fresh oranges by plucking them from the trees near our hotel's garden. River Dirang flowing near our hotel added to its beauty.
Next day on 12th morning, we left for Tawang. We could feel the breeze flowing through our spine. After travelling for a couple of hours we found heaps of snow near the roads. Excitement was at it's peak when we reached Sela Pass ( altitude of  13200 from sea level ). Icy wind  hit our faces. The joy of playing in snow with our family & friends cannot be described in words. My kids were seeing snow for the first time. We  had a light meal  like maggi, coffee and omllette, there.
The weather was getting colder with every passing minute. Hats off to the defence personnel of our country who are there at every nook and corner of Arunachal Pradesh. We left for Tawang after enjoying our journey in Sela pass at 4 pm which could have been the biggest blunder of our life because travelling after sunset in this difficult  terrain would have been very risky.
Around 6 pm our vehicle was about to skid on the snow covered roads when suddenly with a big jolt it stacked onto a heap of ice on the cliff of the mountain.  Our driver being experienced and confident managed to overcome the problem & finally we reached  Tawang safely by 8 pm.
Next day we visited the Tawang Monastery which is the world's largest monastery. We also visited few other places like Tawang War memorial where we saw a sound and light show on the history of 1962 Indo-China war. The show explained how bravely our soldier fought for the nation.
Next day we went to Bumla Pass ( Indo-China international Border ) which is at a distance of 37 km from Tawang. There we enjoyed by the frozen PTSO lake. The entire route from Tawang to Bumla pass was covered with snow. We had to tie iron chains on the wheels of our vehicle to avoid any accident. The entire place was so beautiful, we felt that we were in heaven. No mobile network, no artificial things, only snow covered mountains and silence in the surrounding .
Next day we left for Guwahati as our vacation was getting over. Thanks to our Indian army who are guarding our borders in such a extreme weather condition and away from there dear ones.
I would love to visit  this wonder created by God again, surrounded by silence  where I can feel inner peace and satisfaction. One of my long pending dreams was fulfilled
Some important suggestions for visitors
carry proper medicines , permits, documents, warm cloths
Drink a lot of water to keep yourself hydrated
Make sure to confirm with the vehicle owner that he have iron chains for the tyre
Avoid travelling after sunset