North East
Maj Gen Arun Kumar takes command of 51 Sub Area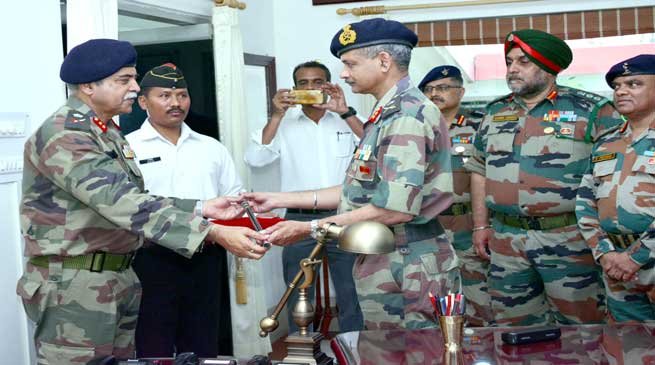 Guwahati
Maj Gen Arun Kumar took over the command of the prestigious 51 Sub Area on 31 March 2017 from Maj Gen AK Jha, who has proceeded on retirement after serving for 37 Years.
Maj Gen Arun Kumar is from the Corps of Engineers (Madras Engineer Group) and the General Officer in his long service has had the experience of serving in varied terrain conditions across the length and breadth of the country with a healthy mix of command, staff and instructional appointments. He also has had the opportunity of serving as an United Nations Observer in Iraq and Kuwait in the period when these nations were undergoing turbulent times due to the aftermath of the First Gulf War.
It is pertinent to note that 51 Sub Area since its raising nearly 54 years back has been intimately involved in the affairs of Assam in general and Guwahati in particular whether it may be aid to civil authorities in maintenance of law & order, disaster management, flood relief or any other task it has been called up for.
Maj Gen Arun Kumar in his opening address exhorted upon all ranks of the 51 Sub Area to steadfastly continue doing the good work and make all out efforts to achieve excellence in all spheres of activities, he has also conveyed his best wishes to the citizens of Assam.