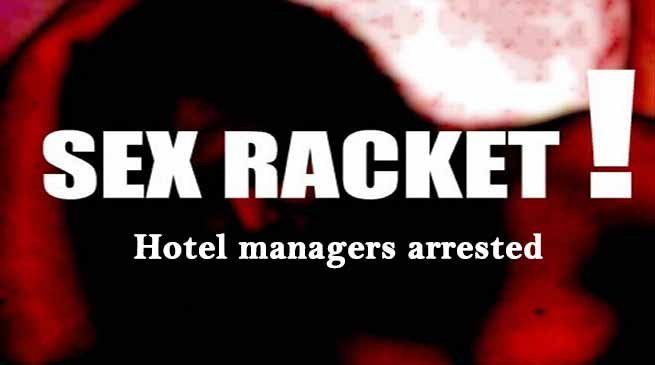 Itanagar
By Manoj Singh
In a major breakthrough in connection with Sex racket busted in Itanagar, So far the Manager and  official of Hotel Kameng, Ato-Ayo, Paramount, Park View, Panna, Itafort, Kosing, Happy Restaurant and Sun View restaurant have been arrested. The SDPO, Itanagar, Henyir Techi confirmed the arresting of these persons in the connection of Case of WPS Case NO-66/17, u/s-3/8 of Immoral trafficking Prevention Act-1956..
SP City, Dr. A Koan said that the action have already started and police is linking all persons and investigation is in fast track.
SDPO, Itanagar Hanyir Techi  said that police have been looking for these activities and the major breakthrough was made recently after the girl apprehended involved in the sax racket.
Read this also – Capital police raids hotels, apprehended 15 sex workers 
After starting  of investigation it have been revealed that the Manager/officials of  various Hotel are also involved in the case, the officials of several hotels of the Itanagar township  have been  apprehended and arrested  in involved in running the flesh trade.
She said that police have also prepared report to be submitted to the district administration for cancellation of Hotel license. Meanwhile check nakas and vehicle checking are being intensified including night petrol have been increased.