Arunachal
Conservation of environment is our Top Priority- Arunachal CM Kalikho Pul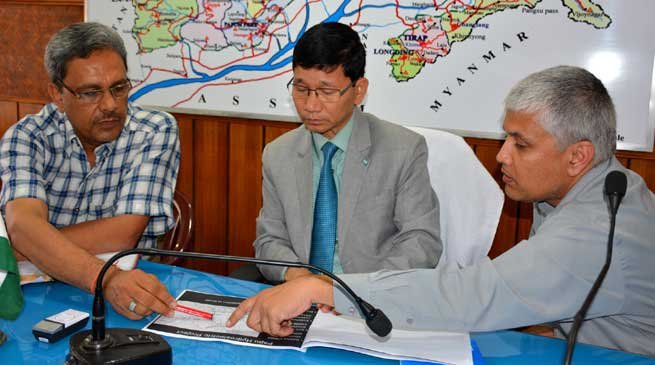 Itanagar
Conservation of environment is always our top priority, Arunachal CM Kalikho Pul said Monday.  Addressing a group of top forest officials from the state here at his office Pul said, With growing demand for development, there is a need to strike balance between environment conservation and development.
The forest officials had called on the chief minister to discuss on the growing conflict between the rights of the people and the conservation created through protected areas.
The chief minister pointed out that "many protected areas in Arunachal were created through arbitrary demarcation of the forest reserve violating the Wildlife Protection Act. The inhabitants in the area were not consulted and their consent not obtained. Boundaries were demarcated sitting on a table with the lines running across settled villages and towns."
"As a result many big towns, villages, agriculture and jhum areas have come under the protected areas limiting the scope for taking up development projects," he said noting that the scope to find possible ways for co-existence between wildlife habitats and human settlement were limited.
"Moreover, many of the protected areas are now barren lands without forest cover and wildlife. It is neither serving the purpose of conservation or development. So these are the areas, where we hope to find a middle ground," said Pul.
On the need to find a middle path, the chief minister said the state has to first address the key issues of development with respect to conservation.
"Arunachal cannot be looked only through the lens of environment conservation. With growing population and modernisation, there is growing pressure for socio-economic growth. So conservation efforts also has to address the developmental needs, else it will lead to conflict," said Pul.
He hoped that if a successful compromise could be made and a middle path chosen where development and conservation could go hand-in-hand, it can be used as a model to open up larger areas for conservation-conscious developments in the state.
"We have low revenue base and our scope for trade with outside countries or state is limited as all our boundaries are sealed. If we think of setting up industries, we have limited raw materials, labours and market within the state. The only viable option we can think of is opening up of investment sector," said Pul.