Sports
Clean Drive by Dirang Sports Association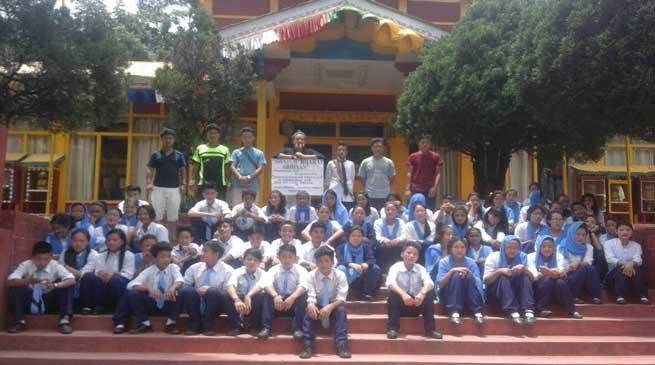 Dirang
Sports Association of Dirang in collaboration with 30th BN SSB Dirang and Govt Higher Secondary School Dirang had organised cleanliness drive ( swachh Bharat Abhiyan ) on 14th july 2017 at kalachakra monastery, lopon stadium and medical colony, Dirang.
Dorjee Tashi, chairman and  leki passang Secretary of the sports Association Dirang along with 150 youths of Dirang and students of Govt Higher secondary school had participated the said cleanliness drive.
Chairman of the said Association spoke regarding the swatch Bharat Abhiyan, this central sponsor scheme is possible if each and every one will be start cleaning of  surrounding house, lastly he concluded with Prime Minister Narendra Modi proverb "Sabka sath sabka vikash".