National
China objects over Sitharaman's visit to Arunachal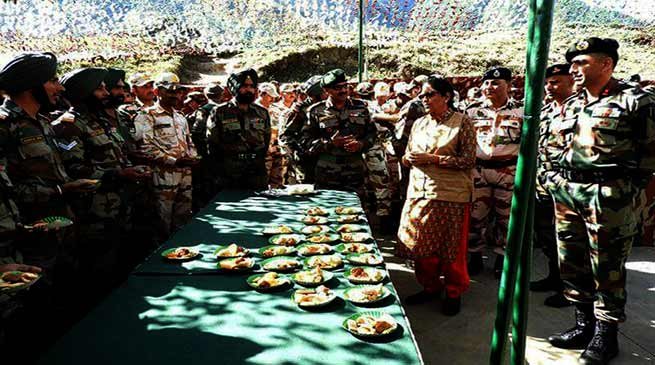 New Delhi 
China on Monday objected to Indian Defence Minister Nirmala Sitharaman's visit to Arunachal Pradesh, saying the visit to the "disputed" region will not be conducive to peace on the border.
On Sunday, Sitharaman paid a visit to Army posts in remote Anjaw district of Arunachal Pradesh bordering China which considers the northeastern Indian state as its own and calls it South Tibet.
Accompanied by Indian Army officers, Sitharaman took stock of the defence preparedness along the Line of Actual Control (LAC).
"As the Indian Defence Minister visited to Arunachal Pradesh, we must be very clear about this that there is a dispute on the eastern section of China-India boundary," Foreign Ministry spokesperson Hua Chunying said.
"This visit by the India side to the disputed area is not conducive to the peace and tranquility of the relevant region.
"We hope India will work with China for the shared goal to seek a solution that is acceptable to both sides and accommodate our consensus in a balanced way," Hua said.
China expresses anger whenever any Indian minister or foreign dignitary visits Arunachal Pradesh.
In April, ties between India and China took a hit when Tibetan spiritual leader the Dalai Lama visited Arunachal Pradesh.
Sitharaman had visited Nathu La area on the India-China border in Sikkim last month and greeted the People's Liberation Army soldiers across the border