Sports
Arunachal: Lokup Yangfo memorial T-20 cricket, Final between HCC and SUCC
ADVERTISEMENT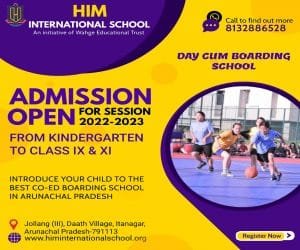 Seppa 
Hurricane cricket club (HCC) and Seppa United Cricket Club (SUCC) of Arunachal will play the final of the first Late. Lokup Yangfo memorial T-20 cricket tournament on 28th December.   HCC won the first semi final knock out match played against Anne Donyi Cricket Club (ADCC) while SUCC defeated its opponent Pachuk XI in the second match of the qualifying here on Tuesday.
In the first match played between HCC and ADCC the earlier team scored total 156 runs with the loss of 9 wickets in 20 over's. Chasing the score ADCC was all out in 16.2 over's with the total run of 69. Neron Barman bowler of ADCC was later declared as Man of the Match for taking 4 wickets in 4 over's just conceding 14 runs.
Meanwhile in the second match SUCC winning toss chose to bat and scored a total of 106 runs in 18.2 over's. Chasing the minimal margin of runs to win against the SUCC the later was all out at 104 runs just 3 more runs needed to win. Judi Bagang of SUCC was declared as the Man of the Match who took 3 crucial wickets in just 4 over's and defended the last final over where the Pachuk XI needed only 12 runs to win.
The tournament is organized by the East Kameng Sporting Club (EKSC) which was earlier kicked off at the general ground seppa on 9th December. East Kameng superintendent of police and EKSWCO general secretary Nikam Tallang inaugurated the tournament as chief guest and guest of honour respectively.
Altogether 18 teams participated in the tournament which will see the winner bag Rs 1 lakh as cash prize along with trophy. The runners up will get Rs 50,000.