Itanagar
ANYA to focus burning issues of community and society-Byabang Joram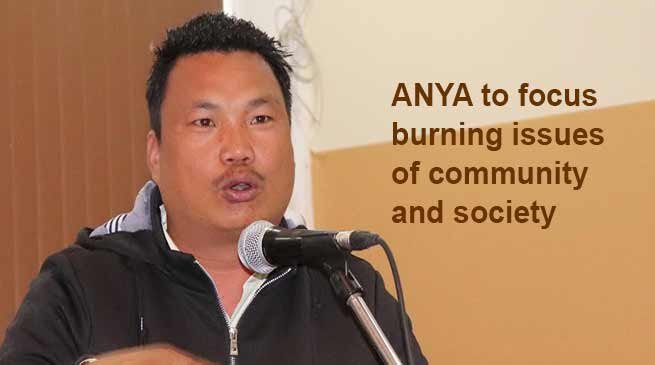 Newly elected ANYA team will focused on  burning issues related to Nyishi community in particular and society in general – Byabang Joram.
---
Itanagar
There are several burning issue and other issue confronting the Nyishi community in particular and society in general will be taken up on priority basis with newly elected All Nyishi Youth Association (ANYA) team will focus. Said newly elected President Byabang Joram.
He was addressing the oath taking ceremony of newly elected team of ANYA at conference Hall of Waii International Hotel today.
Joram said that being the youth brigade of the Nyishi community and our youth power need to focus and streamline in the development of state and Nyishi dominated area in particular.
Joram said our endeavour will to serve the society and appeal all members of the ANYA and all likeminded people, seniors and social workers to extend support to ANYA for a change in the society.
Referring on the PRC issue Joram said that the central team of ANYA will study thoroughly on the Permanent Residents Certificate (PRC) issue and will take a decision soon.