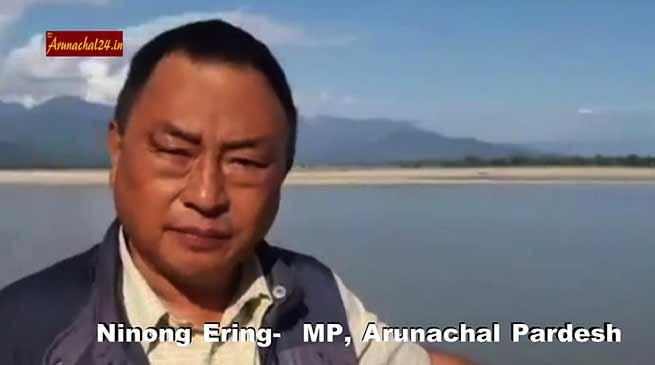 Itanagar
A video clip  of  Member of Parliament  from  Arunachal East constituency Ninong Ering  in relation of Siang river turning Black goes viral in Social Media.  In this Video clip,  Ering  standing alongside the banks of river Siang, expresses his concern about the change in colour and quality of water in the Siang river.
It must be noted that Ering has already written a letter to the PMO regarding this issue, appealing to the Prime Minister to look into the matter so that the reason for the river turning muddy could be found out.
When this video went viral on Social media, the Union Minister Arjun Ram Meghwal came forward and stated that the cause behind the Siang River turning black could be the recent earth quake that has occurred in Tibet, but Ering described the minister's claim as absurd.
Talkig  to Arunachal24    over telephone,   Ering said that  "The Siang flows crystal-clear during winter, and I have never seen the waters of the Siang turning black in my entire life," .
Click here and watch the complete video.