Festival
Arunachal: Traditional exhibition inaugurated at Toru Golden Jubilee Nyokum Yullo celebration 2023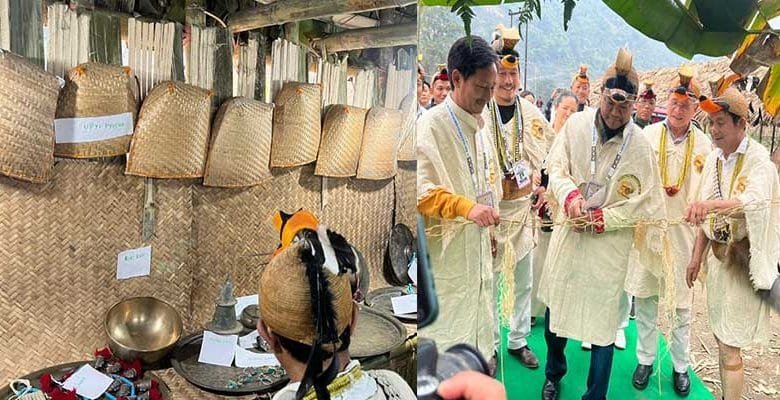 TORU-  Traditional exhibition at Toru Golden Jubilee Nyokum Yullo celebration 2023 was opened by Techi Ratu  ( MD T.K. Engineering Consortium Pvt. Ltd) as Chief guest and Hina Camder Tok (ZPM Sangdupota Circle) as Guest of honour along with local MLA Nabam Tuki and many distinguished dignitaries were present.
Aims of this traditional exhibitions is to showcase the old age practices and also demonstrate the old age hunting practices and skills by dedicating young generations of Nyishi Community.
During the opening ceremony, Techi Ratu appealed youths of the society to avoid drugs menace for the healthy life and healthy society and also urged to maintain traditional values and languages which is now in diminishing state.
Hina Camder Tok in his Speech said that, Sagalee is a hotspot of good leaders. Mighty sagalee has produced numerous of eminent political figures in the state as a whole.
On 19 February Culture competition was inaugurated by Likha Maaj (CEO of Green Gold integrated Farm) as Chief Guest and Mrs Tarh Monika (General Secretary) APCC (I) along with other dignitaries.