Arunachal
Arunachal: Rationalization of teacher need of the hour
While some schools face teacher shortages, other town schools have excess teachers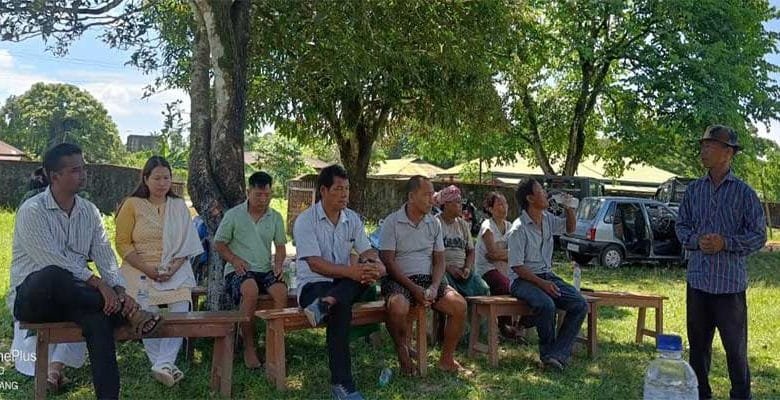 PASIGHAT  ( By Maksam Tayeng ) – Rationalization of teachers as per the student-teacher ratio is need of the hour in order to solve the teacher shortages in the countryside villages where many teachers despite of being posted there doesn't want to work or join and hence some of them are mostly seen running around the public leaders to get the favour of getting posted in a soft place like township location and its surrounding areas.
With half yearly examinations round the corner some schools here in East Siang district, especially under Mebo Sub-Division are still running short of teachers and no arrangement of teachers have been made to teach the students and get the students prepared for the ensuing examination.
Also Read- East Siang reeling under constant power cut, MLA Moyong review the power supply scenario
Whether such shortages of teachers in far off village schools are to be blamed to the authorities like Dy. Director of School Education (DDSE) or to the Dy. Commissioner of the district or to the respective elected leaders like MLA, but somewhere down the line it is the students who suffer.
Students especially those who are to appear in internal board examinations in classes like Vth and VIIIth standard in pre-primary and upper primary schools or students who are to appear Class-X and XII CBSE examinations in Secondary and Senior Secondary levels are mostly to suffer and get affected.
Recently, a meeting of parents, teachers, SMC and village PRI leaders were held at Govt. Upper Primary School, Borguli wherein parents, PRI leaders, head-teacher including BEO, BRCC and CRCC from block and cluster level attended. In the meeting, it was discussed at length as to why the three teachers who have been posted against the UPS Borguli haven't joined the school yet. The meeting resolved to let the School Management Committee to pursue the matter with the higher authorities.
Similarly, at Govt. Primary School (GPS) Kangkong in Seram village has only one teacher for a total of 66 students. The same is the case of GPS Kongkul, GPS Lower Sogan, GPS Tengabari, GPS Gadum-I, GPS Gadum-II and Govt. UPS Mer where only 1 or 2 teachers are posted against each school thereby depriving the students from basic education. In the case of GPS Gadum-I the lone teacher is also said to be under medication and school has no teacher now.
In this connection when Odhuk Tabing, Dy. Director of School Education, East Siang District was asked about the shortage of teachers in those far off government schools, he said that adequate actions are being initiated now to rationalize the teachers.
Also Read- Lokhi Wangsu death case, NEHRO files Complaint with NHRC
To the question of three teachers posted against the UPS Borguli who haven't joined yet, DDSE said that they have been given time to join by 30th September failing which their payment will be held-up. And very shortly excess teachers in town schools will be rationalized to fill the gap of teacher shortages in the far off village schools, added Tabing following the rationalization of teachers initiated by former DDSE, Jongge Yirang, Pasighat wherein teachers who had served in township areas for quite long time were sent to the village schools.
It is pertinent to mention here that, the number of teachers in township area schools like in Pasighat and other soft areas have excess teachers where a teacher doesn't get a period to teach students. Such excess teachers in some schools need to be rationalized and sent to fill up the teacher shortages in countryside schools like Seram, Namsing, Gadum, Mer and other teacher shortage schools.
But as per insight sources from the education department, political interference is one of the root causes for such dumping of teachers in town schools. In such cases, the elected leaders like MLAs, MPs, Ministers etc also need to rise above the vote bank politics and stop backing up teachers for their soft posting. It is also learned that several lady teachers who are spouses of influential officers, businessmen (Contractors) and party workers of elected leaders are mostly arranged to get posted in township schools for years together.
In order to improve the educational scenario of the district and to support the rationalization of teachers so that other far off village schools do not face teacher shortages, the elected leaders, their senior party workers, officers and businessmen also need to come out of using their powers and influences.
When this scribe visited the office of DDSE, Pasighat a day ago to get the details of teacher shortages in the village school, a teacher with a request not to quote his name said that there are several teachers within the schools of Pasighat who mutually get exchange of transfer from one to another school when their transfer is due.
Such mutual transfer of teacher within two schools of township like a teacher in a school at Gumin Nagar will go to a school at GTC and in his place a teacher from GTC will come to the school at Gumin Nagar and such mutual rotation is said to be practiced by some teachers to avoid transfer away from township schools.
It is a known fact that the teaching profession is one of the best and holy profession wherein young brains are taught to become a doctor, an engineer, an administrative officer, a journalist, a political leader etc, and so teachers being the idol of their students need to introspect themselves in serving the government and to educate the students without any selfishness of getting posted in only in a soft areas thereby depriving the students/children from far off village schools.
Also Read- join my campaign against 'money culture' in elections; Pema Khandu to people
Consideration of soft posting in township areas need to be made only upon seeing the duration of a teacher having served in the hard posting in the past. The teachers with poor health who need regular medical check-up and those on the verge of superannuation ought to be considered or be given preference in soft posting beside those teachers who have also completed his/her hard posting duration. All new and youthful teachers need to be posted in the far off schools irrespective of one having strong political backup or other influences.
The same system of education policy needs to be adopted in the other districts also across the state where acute shortages of teachers are reported in order to improve the educational scenario of Arunachal Pradesh.