Arunachal
Arunachal: Lokhi Wangsu death case, NEHRO files Complaint with NHRC
Lokhi Wangsu was a disciplined youth residing in Village Naitong in Tirap district of Arunachal Pradesh.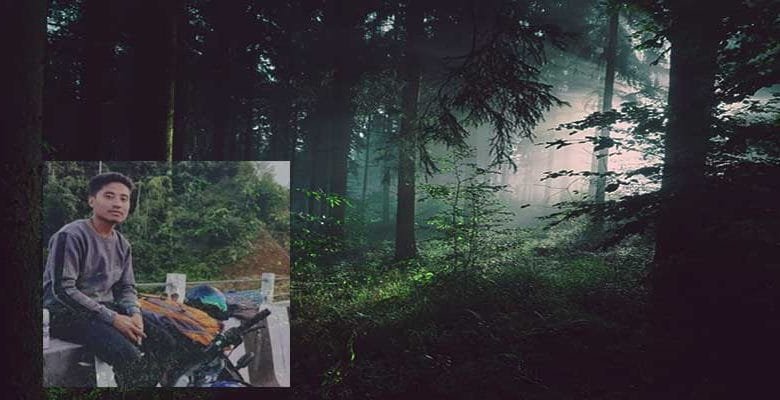 KHONSA-  The North East Human Rights Organisation (NEHRO) filed a complaint with the National Human Rights Commission (NHRC) on 19 September, alleging misuse of power and unwarranted use of force by the Assam forest battalion of Dibrugarh District,  resulting in the tragic death of Lokhi Wangsu, who was  a disciplined youth residing in Village Naitong in Tirap district of Arunachal Pradesh.
In his complaint NEHRO secretary Buteng Tayeng stated that  on the morning of 18th September 2023, at approximately 7.30 a.m.,  Lokhi Wangsu was fatally shot by members of the Assam Forest Battalion at Hukanjuri Range Forest, Dibrugarh District, Assam.
Arunachal: West Siang Police arrests two drug peddlers
Tayeng further stated that " The actions of the Assam Forest Battalion raise serious concerns about the excessive use of force and a potential violation of human rights, especially considering the victim's peaceful intent in searching for his lost domestic cow within the r4esevre forest area.
Tayeng  urged the NHRC to conduct a thorough and impartial investigation into this matter, holding the responsible parties accountable for their actions.
The body of a 24-year-old Lokhi Wangsu, was found near the forested area of Hukanjuri near the Arunachal-Assam boundary on Monday. The youth's body had marks of bullet injuries.
Arunachal: Four Drug Peddlers including a woman Nabbed With 1.47 gms Of 'Brown Sugar' in Pasighat
The locals have alleged that the youth died after personnel of the forest battalion of Assam's Dibrugarh district fired at him while he was looking for his missing cow within the reserved forest area in the morning of 18 September.
Meanwhile, the victim's relatives have filed an FIR with both the Arunachal and the Assam Police, as the incident occurred near the reserved forest area which falls under the jurisdiction of Assam.