Itanagar
AACWA demands lifting of ban on payments to the contractors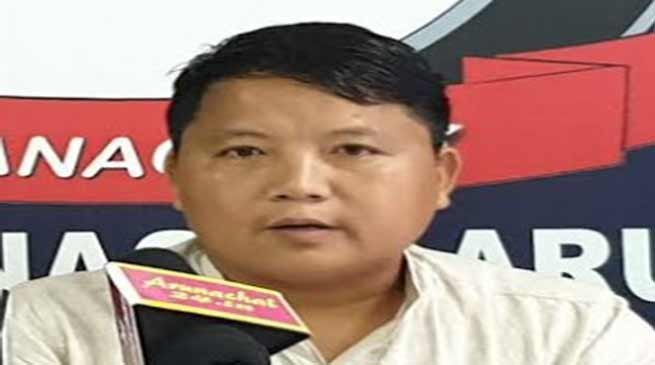 AACWA demanded complete lifting of ban on government cheque payments to the contractors.
---
Itanagar
The All Arunachal Contractors Welfare Association (AAPCWA) on Tuesday demanded complete lifting of ban of government cheque  payment and the immediate release of their outstanding payments pending with the government before the arrival of the monsoon season.
In the meantime, it appreciated the Govt. vide order dated May 7 in continuation to the order issued on 28 March to ban all Govt. transactions wherein unpaid government cheque not exceeding 10 lakhs issued by works and forest department before 28 March may be exempted from the May 28 order purview.
Addressing a press conference here today, President, AAPCWA, Nabam Akin Hina said that the government is doing injustice to them by not releasing the outstanding payments of completed projects.
However, Hina lauded the recent order of Govt. Issued on May 7 saying that it helped many small contractors who executed work on a sub-contracting basis.
Further demanding immediate withdrawal of the March 28 order, Hina lamented that many contractors that borrowed loans from banks and other financial institutions by mortgaging private properties etc are facing untold problems due to non-clearance of their bill.
He also informed that earlier the association had submitted a memorandum on April 28 to Secretary Finance and chief secretary, but no concrete action has been initiated to address their grievances.
He further appeal the state government to immediately completely lift up the ban on the cash withdrawal through government cheque and also release of payment of movement works executed earlier than election.