North East
A JCB Tractor used as an ambulance in Manipur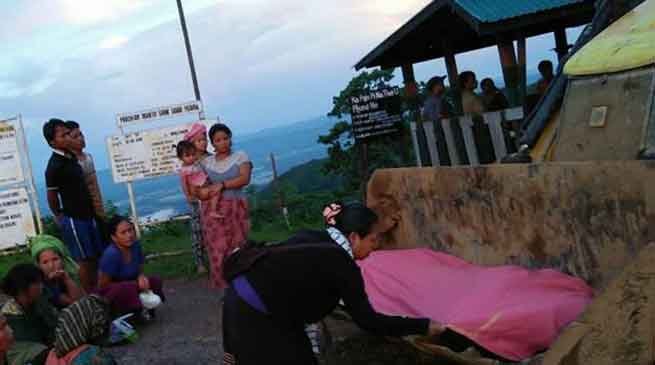 Imphal
A JCB Tractor was used as an ambulance to carry a patient because of lack of proper roads, yes this the real story of N Gamnom Village  in Khengjoy Sub-Division of Chandel District, Manipur.  The village situated along the border of Indo-Myanmar.
But unfortunately the patient, Thangtinlal Baite,  son of Mr Lamthang Baite, died even before reaching the hospital. Reportedly, they were heading towards Khampat Hospital in the neighbouring country, Myanmar.
Not only that, 40-year-old Thangtinlen Baite got his final ride in the bucket of that excavator used to dig or remove earth.
Baite's kin had the option of taking him to the nearest primary health sub-centre on the Indian side at Sehlon, about 2km from the village. But, locals said, it has had no doctor or medicine for ages.
The other health sub-centre in the area – at New Somtal some 20 km away — too was of no help. Villagers then decided to take Baite to Khampat Hospital in Myanmar in the excavator they requisitioned from a nearby construction site.
the  local people  urged Prime Minister Narendra Modi to take note of Baite's death and try to make a difference in the lives of the people of the Northeast.
Michael Lamjathang Haokip, President of Thadou Students' Association, Bengaluru brought the unfortunate incident to focus and has requested for more attention from Chief Minister of Manipur N Biren Singh, Minister for IFCD & YAS, Letpao Haokip also MLA of Chandel Assembly Constituency.